Brow lift is desirable if your forehead sags or your brow hangs too low or too close to your eye. If you have deep vertical furrows beneath the eyebrows, they may be improved with a brow lift procedure.* The desired result is a more youthful and restful appearance of the forehead and upper eyelids.
Brow Lifting is the Recommended Procedure For:
Sagging forehead
Brow hangs too low, or close to eye
deep furrows beneath eyebrows
The brow lift procedure is done as an outpatient under a local I.V. sedation anesthetic in our office operative suite.
Brow Lift Before and After Photos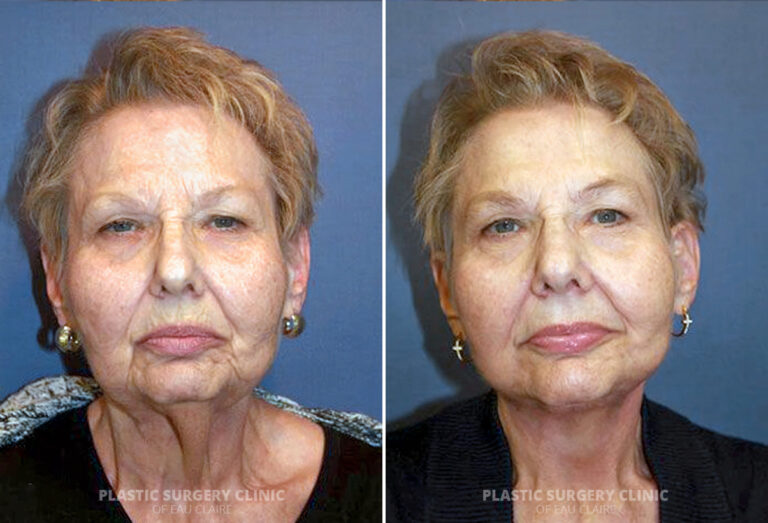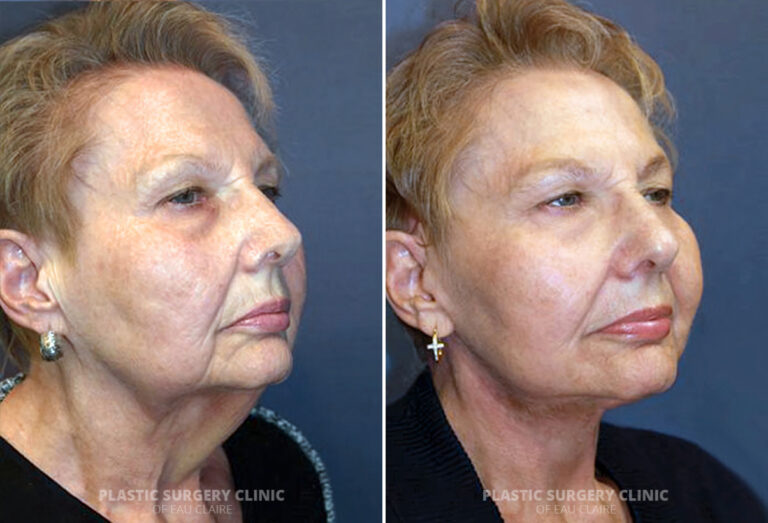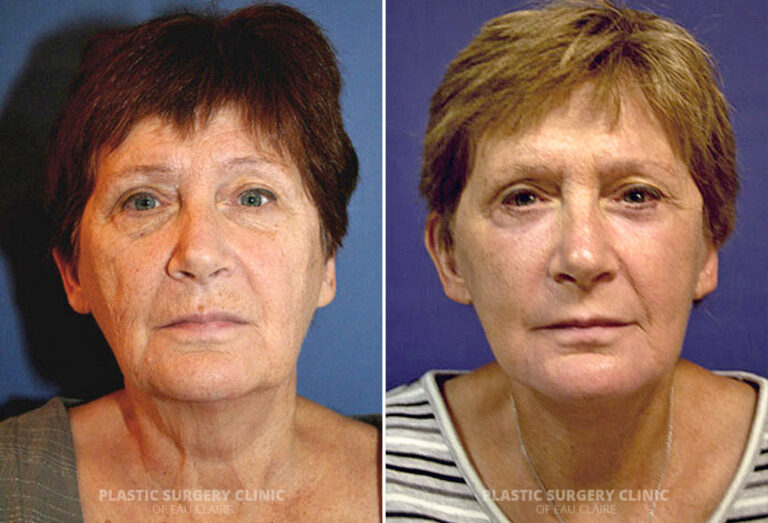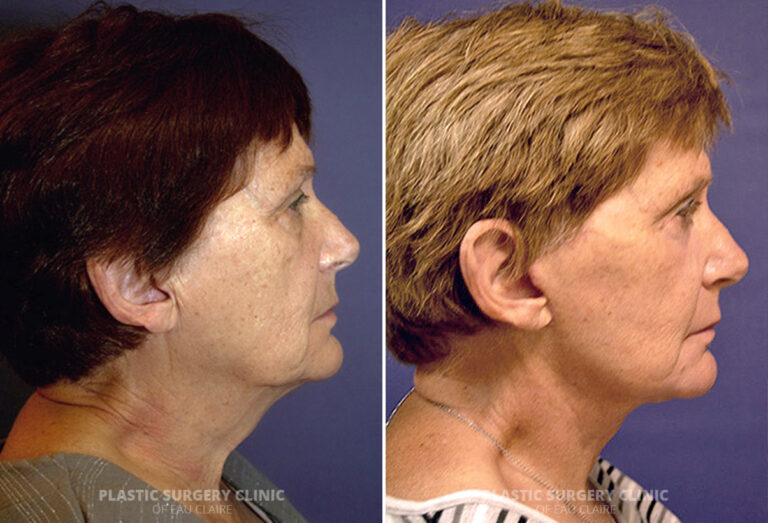 * Each patient is unique and individual results may vary.
Results will vary.*
Brow Lift Surgery Recovery time*:
Initial discomfort with the brow lift procedure is easily controlled with oral medication and sutures are removed within 7-10 days. Patients are usually socially acceptable in 12 days. Most swelling and bruising in the brow lift area is gone between 7-10 days*. Other surgeries which may enhance results are lower or upper lid blepharoplasty, face lift or facial implants.
Call us at 800.456.8222 or email us! Our staff is happy to help you!
*Individual results may vary. Plastic Surgery Clinic of Eau Claire DisclaimerRead more.
Call us today!
Our staff is happy to help you!
Why Choose Dr. Ember Ewings
For over a decade, Dr. Ember Ewings has taken pride in delivering excellence in plastic surgical care. She earned her medical degree from the University of Wisconsin-Madison School of Medicine and completed her surgical residency training in plastic surgery at Saint Louis University. Additionally, she gained extensive experience in pediatric and craniofacial surgery during her fellowship at the University of Tennessee – Memphis, and Hôpital Necker-Enfants Malades in Paris, France. Dr. Ewings is also Board Certified by the American Board of Plastic Surgery.
Dr. Ewings has enjoyed caring for patients of all ages from across the upper Midwest, and performs both cosmetic surgical, non-surgical, and reconstructive procedures, and is delighted to be able to provide outreach services in Durand, Wisconsin.
She owns and operates the Plastic Surgery Clinic of Eau Claire in Eau Claire. Prospective patients can reach Dr. Ewings through her online Consult Form, or at her practice, Plastic Surgery Clinic of Eau Claire – 715.833.2116 or 800.456.8222.
Frequently Asked Questions About Brow Lift
What Brow Lift office is near me?
If you live near Eau Claire, WI, Plastic Surgery Clinic of Eau Claire offers brow lift among its services, and is conveniently located at 3221 Stein Blvd #2 Eau Claire, WI 54701