Many women in Wisconsin are dissatisfied with their "post-baby" bodies and want to gain back their confidence after having children with the help of a mommy makeover.
A mommy makeover with Dr. Ember Ewings in her Eau Claire office is a great way for moms to do something for themselves and to repair issues like sagging skin and pockets of stubborn fat.
If you've been feeling like you'll never be happy with how your stomach and breasts look after multiple pregnancies, then a mommy makeover might be just the solution for you.
What Is a Mommy Makeover?
A mommy makeover is a customizable surgery that combines several different plastic surgery procedures to restore and reshape a woman's body after pregnancy and childbirth. Every woman has different body contouring needs, and the makeover is designed to address those specific goals. Typically, the procedures are performed to address problems like excess skin, sagging breasts, stretched abdominal muscles, and/or areas of stubborn fat that are unresponsive to diet and exercise.
Mommy makeover plastic surgery plans might include breast surgery, liposuction, and/or abdominoplasty (tummy tuck). Most mommy makeovers involve multiple procedures. The most common procedures include breast lifts, tummy tucks, and breast augmentation. Other cosmetic procedures (like liposuction or a breast reduction) may be added on as requested by the patient.
After a mommy makeover procedure, moms usually enjoy enhanced confidence and self-esteem. While they might not get their pre-baby body back altogether, the surgery can correct many of the changes caused by pregnancy and childbirth. Most women are thrilled with their results, which they can enjoy for many years.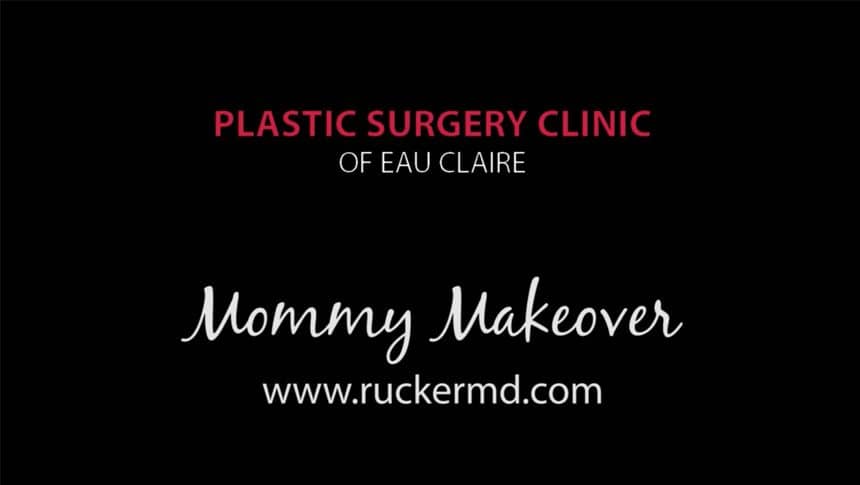 Mommy Makeover Before-and-After Results Photos
Mommy makeover surgery can be a transformative experience for many women. It's an extensive procedure, but the results are often remarkable and life-changing. Seeing before-surgery and post-surgery photos of other women who have had a mommy makeover will help you get an idea of what to expect from your own surgery.
Take a look at Dr. Ewings's before-and-after photos to see the typical mommy makeover surgery results so that you can decide if the procedure is right for you.
Mommy Makeover Before and After Photos (Real Patients)
* Each patient is unique and individual results may vary.
Ideal Candidates for Mommy Makeover
Ideal candidates for a mommy makeover are women who have experienced significant weight gain after having children. These patients often gain large amounts of weight during pregnancy and then experience weight fluctuations afterward. This quick weight loss can leave behind loose skin, particularly in the abdominal area, which can't be targeted through diet or exercise alone.
Other ideal candidates for a mommy makeover are women who have stretched abdominal muscles due to multiple pregnancies, as well as those with excess fat deposits in the stomach area that won't go away no matter how hard they try. Mommy makeover patients should also be non-smokers who are healthy enough to undergo surgery with minimal risk.
Women in the "new mommy" category aren't usually the best candidates for surgical body contouring. It takes the body at least 6 months to bounce back from pregnancy, and it's important to give yourself enough time to allow the skin to retract as much as possible and to lose the weight you gained during pregnancy. That way, your results will be more successful and stable.
It's also best to wait until you're done having children before you move forward with plans for mommy makeover surgery. Although you can safely carry a baby after having surgical procedures on your abdomen or breasts, your results are likely to be undone as your belly expands and your hormones cause other changes. Waiting until you have completed your family helps to ensure long-lasting results.
At Dr. Ewings's practice, she will customize a mommy makeover plan based on each patient's individual needs and body type. Depending on the extent of your skin laxity and other aesthetic concerns, you might need a combination of procedures including body lift surgery combined with liposuction to remove stubborn fat deposits and breast augmentation to restore volume lost after breastfeeding. All of these components will be tailored to meet your desired outcome so you achieve the best possible results from your makeover.
Your Mommy Makeover Consultation in Wisconsin
If you think you might be a good candidate for a mommy makeover, then your next step should be to schedule a consultation with Dr. Ewings at her Wisconsin practice, Plastic Surgery Clinic of Eau Claire. During this meeting, you will learn more about the procedure and find out if it might be right for you. You'll also have the opportunity to get comfortable with Dr. Ewings, which is extremely important for doctor-patient communication and trust.
First, Dr. Ewings will ask you about your goals and lifestyle. She'll talk to you about your cosmetic concerns and ask you about your expectations for the procedure. This discussion will help her evaluate your candidacy and allow her to begin creating a surgical plan.
The doctor will also go over your health history and ask questions about any medications or chronic conditions. She might ask questions about your exercise and diet regimen and discuss the risks of smoking before and after surgery. All of these questions are for safety purposes and to ensure that you can get the best results possible.
Once she has determined your candidacy, Dr. Ewings will go over the different mommy makeover procedures that are available and suggest some different combinations to help you reach your goals. She will explain each procedure and give you a chance to ask as many questions as you'd like. You should leave the consultation with everything you need to decide whether to move forward with the procedure.
How to Prepare for Your Mommy Makeover Procedure
Before your surgery, Dr. Ewings might request some tests from your primary care physician to ensure that it is safe for you to undergo plastic surgery. If you smoke, you will need to quit at least several weeks before your procedure.
Two weeks before the surgery, you should stop taking certain over-the-counter painkillers, as well as some supplements and natural remedies. You might also need to pause or adjust some prescriptions. Dr. Ewings will give you a full list of what to avoid.
It's important to clear your calendar for several weeks after your surgery. You will need to allow ample time for healing and resting. If you need to take time off from work and arrange for childcare/pet care, be sure to do so well in advance. Make sure to fill your prescriptions, stock your fridge, and set up a recovery area for yourself.
Finally, you will need to arrange to have someone take you to and from the office and stay with you at least overnight. You will be recovering from anesthesia and will not be able to drive. You will also likely need some help with everyday tasks.
Popular Procedures Included in a Mommy Makeover
The mommy makeover procedure is a comprehensive, customized approach to cosmetic surgery that could include a variety of procedures tailored to the individual needs and body type of the patient. Depending on their aesthetic concerns, a mommy makeover may involve one or more body-enhancement procedures such as a body lift, breast enhancement procedure, liposuction, and other treatments to improve abdominal skin and body contours.
Dr. Ewings will explain the custom surgical plan in great detail before the day of the surgery. Each mommy makeover is different since every woman has different goals. However, almost all procedures are performed on an outpatient basis and under general anesthesia.
Once the patient is asleep, Dr. Ewings will begin the procedure, which may include the following:
Mastopexy (Breast Lift)
A breast lift is performed to lift sagging breasts into a higher, more youthful position. Depending on the amount of sagging, Dr. Ewings may make a small incision around each nipple or extend the cut down the front of each breast.
Once the incisions have been made, the doctor will remove the loose skin is removed and lift and tighten the tissues. This helps to create fuller-looking breasts and resolve the deflated look that often occurs following pregnancy and breastfeeding. The surgery does not reduce the size of the breasts but does change their shape and appearance.
Breast Augmentation
Many women choose breast augmentation as part of their makeover. During this procedure, saline- or silicone-filled implants are placed within the breasts to make them larger. Dr. Ewings makes discreet incisions and places the implants either over or underneath the muscle, often simultaneously with the breast lift procedure.

Breast Reduction
For some women, a mommy makeover is an opportunity to reduce overly large breasts and live a more comfortable life. Many women with large breasts experience chronic back and neck pain or struggle with exercising comfortably.
During a breast reduction, which can be performed with or without a lift during a mommy makeover, the doctor will remove the skin, fat, and breast tissue and then reshape the breasts to make them smaller and lighter. The doctor may also reshape the nipples during this procedure. The doctor will use similar incisions for both breast reductions and breast lifts.

Abdominoplasty (Tummy Tuck)
A tummy tuck can help tighten the abdominal area, remove sagging or stretch-marked skin, and tighten the abdominal muscles, which are often stretched during pregnancy.
During a tummy tuck, Dr. Ewings makes an incision above the pubic bone, from hip to hip. Then, she tightens the stomach muscles and contours the area, trimming excess skin as needed. In some cases, the doctor can fold the C-section scar into the new surgical scar, making it easier to hide.
The cost of a tummy tuck in Wisconsin varies depending on where you live, but average costs range between $7,000 and $10,000. The tummy tuck cost Wisconsin depends on factors such as surgeon experience, location, number of surgeries needed, and whether you need general anesthesia.
If you want to learn more about a tummy tuck and all its benefits, check out its procedure page.
Liposuction
Areas of excess, stubborn fat can be a challenge for women after giving birth. Liposuction is a popular procedure that can contour these areas and create a slimmer physique. The doctor will make small incisions in the areas of concern and suction out the unwanted fat. This technique is very common during a mommy makeover.

Call us today!
Our staff is happy to help you!
Mommy Makeover Recovery Process
Once Dr. Ewings has completed the patient's custom surgical plan, staff will observe the patient while waking up from surgery. The staff from our Wisconsin surgery center monitor patients carefully until they are released into the care of the person who will be taking them home.
At home, patients should take it very easy for the first few days. To reduce swelling, patients should elevate the head above the heart as much as possible, even when sleeping. Patients should take pain medication as directed to reduce discomfort as much as possible.
You may have temporary drains placed to reduce fluid buildup. Dr. Ewings and her staff will give you instructions on caring for them and for general comfort management, hygiene, etc. You shouldn't hesitate to ask any questions you may have about the recovery process.
For several weeks, you will need to avoid lifting anything or bending over. You will also need to postpone moderate to vigorous activity for at least 4-6 weeks. Abdominoplasty, in particular, requires a lengthy healing period.
Be prepared to take it easy for a while and plan to take at least a few weeks off from work to recover, or more if you work in an active job. You will also need to delegate childcare and household tasks during your initial recovery period.
Why Choose Dr. Ember Ewings
For over a decade, Dr. Ember Ewings has taken pride in delivering excellence in plastic surgical care. She earned her medical degree from the University of Wisconsin-Madison School of Medicine and completed her surgical residency training in plastic surgery at Saint Louis University. Additionally, she gained extensive experience in pediatric and craniofacial surgery during her fellowship at the University of Tennessee – Memphis, and Hôpital Necker-Enfants Malades in Paris, France. Dr. Ewings is also Board Certified by the American Board of Plastic Surgery.
Dr. Ewings has enjoyed caring for patients of all ages from across the upper Midwest, and performs both cosmetic surgical, non-surgical, and reconstructive procedures, and is delighted to be able to provide outreach services in Durand, Wisconsin.
She owns and operates the Plastic Surgery Clinic of Eau Claire in Eau Claire. Prospective patients can reach Dr. Ewings through her online Consult Form, or at her practice, Plastic Surgery Clinic of Eau Claire – 715.833.2116 or 800.456.8222.
Frequently Asked Questions about Mommy Makeovers
How long after a mommy makeover can I exercise or return to work?
Usually, you'll need to take 2-3 weeks off from work after a mommy makeover, assuming you work a desk job. If your work demands more from you physically, then you'll need to plan for even more time off. When it comes to exercise, you'll want to limit your activity to light walking at the beginning. After several weeks, you might be able to resume some more moderate activity. Vigorous or strenuous activity, including intense exercise, must be postponed for at least 4-6 weeks, typically. Body makeovers are major surgical procedures. Your body needs to have enough time to rest and recover!
What is the recovery time for a mommy makeover?
The recovery time varies after a mommy makeover. Your normal activities, your personal rate of healing, and the procedures you choose will all have an impact on how quickly you'll recover. Eating a healthy diet, following all of Dr. Ewings's instructions, and giving yourself plenty of time to rest are all essential for a quick recovery.
What does a mommy makeover consist of?
A mommy makeover can be whatever you like! The goal of the procedure is to help you to feel good about your post-pregnancy body. You get to customize the procedure according to your goals, and Dr. Ewings will help you choose the best surgical plan for your needs. Generally, most women want to address their breasts and abdominal area, since these parts of the body tend to be most affected by pregnancy and breastfeeding. A breast lift and a tummy tuck are often included in a mommy makeover. Patients may choose to add a breast reduction or augmentation and liposuction to their procedures for enhanced results.
Are there any risks or complications associated with the procedure?
Yes, there are risks and complications associated with a mommy makeover. These include infection, bleeding, anesthesia reactions, blood clots, and seroma or fluid buildup. Additionally, patients must also be aware of delayed healing time due to smoking or poor nutrition prior to the surgery. It's important to discuss all of these risks in detail with Dr. Ewings before moving forward with the procedure.
How much does a Mommy Makeover typically cost?
In regards to cost, mommy makeovers will vary depending on the amount of work that needs to be done and the type of procedures chosen. You will discuss the exact cost during your initial consultation appointment with Dr. Ewings at Plastic Surgery Clinic of Eau Claire.
Can I breastfeed after a Mommy Makeover?
It is possible to breastfeed after a mommy makeover. However, it is not recommended for at least 6-12 weeks after surgery until your body has had enough time to heal properly from the procedure. Additionally, you should consult with your doctor prior to breastfeeding if you received any implants as part of your mommy makeover.
What mommy makeover office is near me?
If you live near Eau Claire, WI, Plastic Surgery Clinic of Eau Claire offers mommy makeover among its services, and is conveniently located at 3221 Stein Blvd #2 Eau Claire, WI 54701
Schedule your Mommy Makeover Procedure in WI Today
Ready to explore your options for body contouring? Dr. Ember Ewings, a board-certified plastic surgeon in Eau Claire, WI, will be happy to walk you through the process. To learn more about your mommy makeover options and to find out if you're a good candidate for the procedure, call Plastic Surgery Clinic of Eau Claire at 800.456.8222 to schedule your consultation with Dr. Ewings today.
Breast Lift
Dr. Ewings customizes each breast lift to match her patient's unique aesthetic goals for beautifully-shaped, perky breasts and lifted nipples.
Dr. Ewings can fill in indentations, subtly improve the shape of the nose, and even enhance facial balance by making small adjustments to the nose.
Skin Cancer Treatment
Skin cancer is the most common form of cancer in the United States. More than 600,000 new cases are reported each year.