Sciton Aesthetic & Medical Lasers has created a unique technology that was first available in the Halo™, a device used for facial rejuvenation. The laser utilizes hybrid laser technology, where a combination of wavelengths treats various layers of skin during a single treatment, effectively improving a number of conditions with little downtime. The original hybrid fractional laser (HFL) now shares its advanced technology with a new device used in feminine therapy: the diVa. Dr. Ewings, of the Plastic Surgery Clinic of Eau Claire, Wisconsin, is now offering non-surgical vaginal rejuvenation through the use of the diVa laser.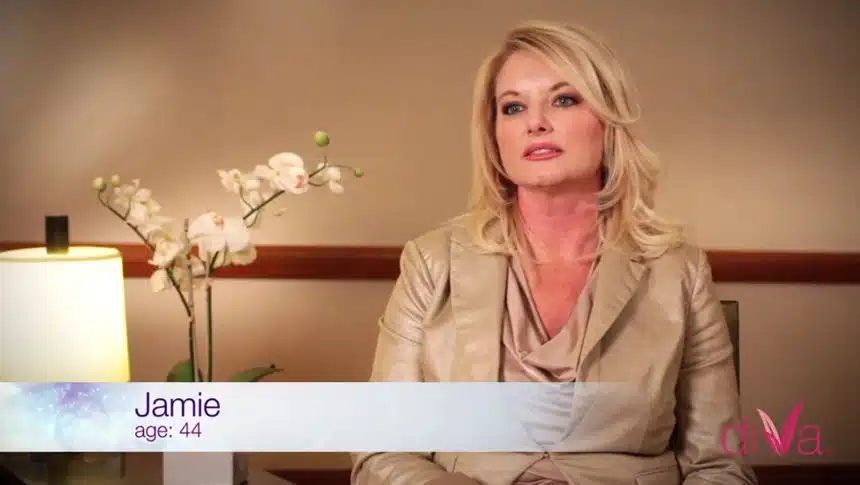 What is Non-Surgical Vaginal Rejuvenation?
Previous rejuvenating procedures required surgery, but the evolution of laser technology has created powerful light therapy that can provide comparable results to the anterior of the vagina. The energy emitted from the diVa does not temporarily tighten the vaginal walls but actually remodels the vaginal tissue by promoting the production of collagen and elastin. Essentially, the laser energy causes the skin to restructure itself into healthier, more uniform tissue, which benefits vaginal health and comfort.
Why do Women Seek Rejuvenation with diVa?
A healthy vaginal canal is moist, thick, elastic, and tight as a structure. Atrophy or degeneration of the vagina can cause the canal to become dry, thin, and susceptible to damage. The extent to which vaginal lining stretches can negatively impact the function of the tissue. While vaginal rejuvenation is often classified as cosmetic repair, it does treat medical issues that women experience after childbirth, menopause, hysterectomy, or certain cancer treatments (chemotherapy medications change a woman's hormone levels and simulate the effects of menopause). These conditions or subsequent treatments can cause a loss in the hormone estrogen, which thins the vaginal walls. As a result, the vagina may experience laxity and dryness, which can cause physical and emotional discomfort during sexual intimacy (sexual dysfunction). Urinary incontinence while exercising, or even regular body functions like laughing and coughing that occur alongside vaginal issues, can be dramatically improved or reversed through this treatment.
While topical estrogen cream is a suitable and comfortable treatment for some women, this is not an option for cancer patients who experience vaginal discomfort. Additionally, estrogen cream requires maintenance, while diVa laser treatment offers continual improvement without the regular use of messy prescription creams.
When the patient arrives at the Plastic Surgery Clinic of Eau Claire, she will be set up in a private treatment room. Depending on the patient's age and sexual history, she may be required to take a pregnancy test to ensure a comfortable procedure. The woman will disrobe and be prepped with a topical local anesthetic ointment. The pretreatment anesthesia remains inside the patient's vagina for approximately 20 minutes and is then removed. At this time, treatment will begin.
The wavelengths of the laser energy are adjusted to cater to each patient's unique needs. Then, the ergonomic diVa handpiece, fitted with a sanitary single-use dilator, is inserted into the vagina to deliver laser technology to the area. The laser is operated by a foot pedal to distribute a uniform amount of energy to the vaginal canal. The handpiece is rotated within the dilator, targeting 360 degrees of the vaginal walls. Different passes of the device can treat specific aesthetic issues of the vagina. A first rotation may target the anterior wall, tightening the skin around the urethra to treat issues of incontinence, while a second rotation may treat the vaginal canal to improve laxity and natural lubrication. While the first treatment session can produce noticeable results, the diVa treatment is divided into three sessions. Through HFL science, patients experience two simultaneous therapies: top-layer skin resurfacing and heating of the lower collagen-containing tissues.
The procedure takes from 5–10 minutes to perform and results in minimal discomfort. Women report feeling pressure associated with the insertion or rotation of the diVa laser, or very low-level pain. There is no downtime, and patients are typically cleared for more usual activities in the next day or two and sex about three days after the laser session.
The Benefits of diVa
After just three relatively painless office visits, women can enjoy more regular urinary functions and improved vaginal health. Over time, enhanced cell turnover of the vaginal canal will create healthier layers of tissue than women experienced as their younger, more vital selves. The dryness and discomfort of everyday life are effectively improved. There is no recuperation period or associated medications. Essentially, the laser manipulates the natural healing properties of the skin, producing micro-injuries that the body's repair system rushes to reconstruct.
This non-surgical procedure with diVa is a progressive therapy, and women typically notice improvements following each session. Three sessions offer the maximal amount of area improvement. In a recent diVa clinical study, women reported:
Minimal to mild discomfort
No adverse events
92% reported expectations were met
Recovery from diVa Laser Vaginal Therapy
The recovery period from diVa laser vaginal therapy is relatively quick and easy. After the procedure, patients may experience some mild discomfort or pressure in the area, but this should subside within a few days. Patients are typically cleared for more strenuous activities within a couple of days and can resume sexual activity after three days. There is no need for any medication or recuperation period following treatment.
Overall, diVa laser vaginal therapy is a safe and effective procedure that can help women improve their vaginal health and urinary function. The procedure is relatively quick and painless, with minimal discomfort reported by patients. There is also no downtime or recuperation period required after treatment, allowing patients to resume their normal activities within a few days. Most patients report feeling an improvement in their vaginal health and urinary functions (urinary stress incontinence) after just three sessions of diVa laser vaginal therapy, improving their quality of life.
Call us today!
Our staff is happy to help you!
Complementary Procedures to diVa
diVa laser vaginal therapy can be paired with other procedures to address all the areas of a woman's body that she is dissatisfied with. The mommy makeover Oak Creek WI includes abdominoplasty (tummy tuck) and often a combination of breast augmentation (implants), mastopexy (breast lift), or reduction mammoplasty (breast reduction). When combined with non-surgical vaginal rejuvenation, each area of postpartum change can be cosmetically improved. In women who are concerned with changes to their face and body associated with aging, laser skin resurfacing or BOTOX® and DYSPORT® cosmetic injections of the face can treat the cosmetic effects of time without plastic surgery. During your complimentary consultations, your surgeon will recommend the best treatment according to your needs.
The cost of tummy tuck in Wisconsin and other treatments (mommy makeover, breast lift, and breast reduction) varies depending on where you live, the surgeon operating, and whether you need additional procedures.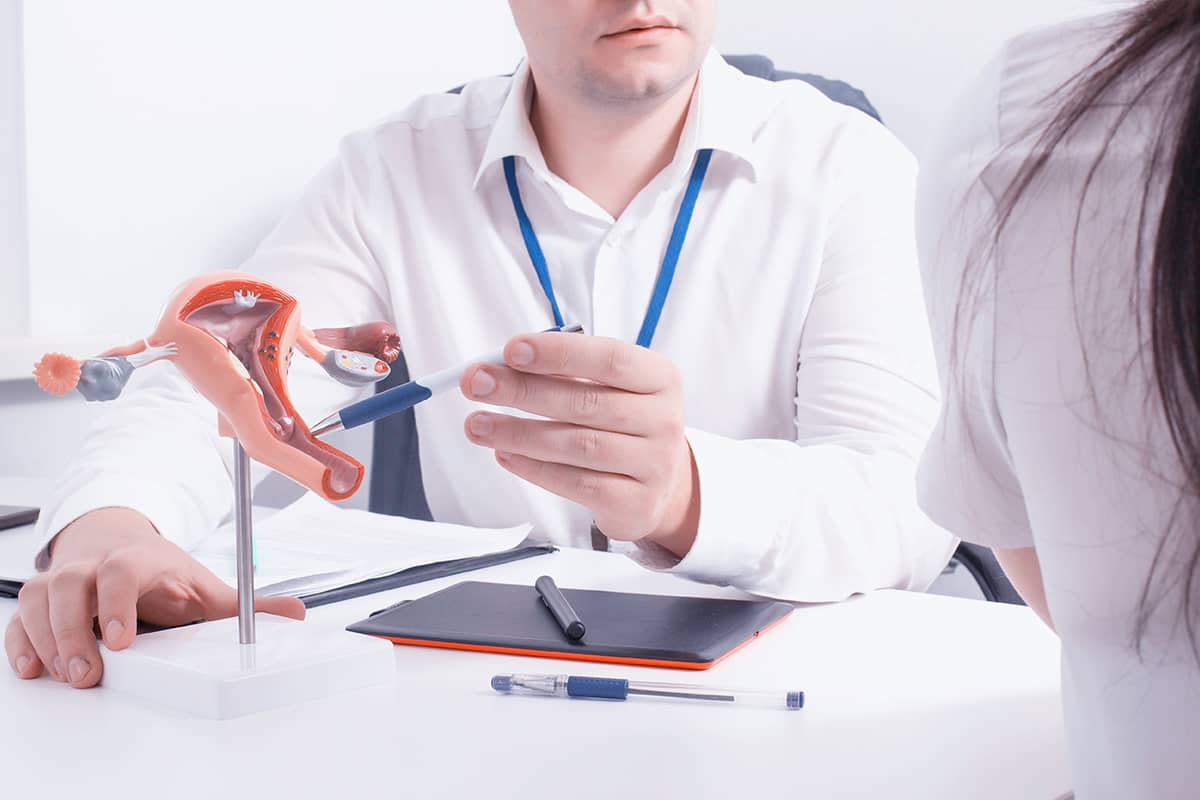 Candidates for diVa Non-Surgical Vaginal Rejuvenation
Women who are not pregnant or planning to become pregnant and who have been cleared medically by their healthcare provider to undergo diVa laser therapy may benefit from vaginal rejuvenation treatments.
Dr. Ewings will determine candidacy for the procedure during the initial in-office visit after reviewing the woman's medical history and performing an examination of her vagina and vaginal canal.
Why Choose Dr. Ember Ewings
For over a decade, Dr. Ember Ewings has taken pride in delivering excellence in plastic surgical care. She earned her medical degree from the University of Wisconsin-Madison School of Medicine and completed her surgical residency training in plastic surgery at Saint Louis University. Additionally, she gained extensive experience in pediatric and craniofacial surgery during her fellowship at the University of Tennessee – Memphis, and Hôpital Necker-Enfants Malades in Paris, France. Dr. Ewings is also Board Certified by the American Board of Plastic Surgery.
Dr. Ewings has enjoyed caring for patients of all ages from across the upper Midwest, and performs both cosmetic surgical, non-surgical, and reconstructive procedures, and is delighted to be able to provide outreach services in Durand, Wisconsin.
She owns and operates the Plastic Surgery Clinic of Eau Claire in Eau Claire. Prospective patients can reach Dr. Ewings through her online Consult Form, or at her practice, Plastic Surgery Clinic of Eau Claire – 715.833.2116 or 800.456.8222.
Frequently Asked Questions about diVa®
How long does it take to undergo a diVa® laser session?
Generally, the treatment time is 3–5 minutes. While the laser operates quickly and efficiently, other steps in the procedure will require more time, such as patient preparation, including the topical local anesthetic, which will remain in place for approximately 20 minutes.
Who is an ideal candidate for diVa®?
Women who are experiencing the challenges of their changing bodies and have concerns about their vaginal health are ideal candidates.
How many diVa® treatments should a patient undergo?
The treatment series comprises three visits to the Plastic Surgery Clinic of Eau Claire, Wisconsin, where laser vaginal rejuvenation treatment is performed every 4–6 weeks. Dr. Ewings typically recommends that patients schedule a yearly visit for a checkup and maintenance.
What sensations will a patient experience during diVa® laser procedure?
The numbing cream helps women feel comfortable, but they may feel some pressure during treatment. They may also feel some mild discomfort and sensitivity around the opening of the vagina. The side effects disappear in the following days. After the procedure, some women notice some discharge, and light spotting, and may feel minimal physical discomfort. Sexual intercourse or vaginal insertion (tampons, menstrual cups, douching) must wait 48 hours after treatment or longer following the procedure.
Who performs diVa®?
The laser treatment will be administered by Dr. Ewings or her registered nurse, who has experience in the operating room (OR) and post-anesthesia care unit (PACU). Both are skilled treatment providers, and as part of the care team, offer patients the option of a female performing their laser treatment.
What diva laser vaginal therapy office is near me?
If you live near Eau Claire, WI, Plastic Surgery Clinic of Eau Claire offers diva laser vaginal therapy among its services, and is conveniently located at 3221 Stein Blvd #2 Eau Claire, WI 54701
Dr. Ember Ewings of Plastic Surgery Clinic of Eau Claire, WI
Dr. Ember Ewings completed her medical school training at Michigan State University and has been in private practice in west central Wisconsin in the Eau Claire area since 1984. She has performed over 10,000 reconstructive and cosmetic surgery procedures and sees patients in Eau Claire, WI. Dr. Ewings is board-certified by the American Board of Plastic Surgery and serves as the physician provider at Enza Medispa in Eau Claire.
Breast Lift
Dr. Ewings customizes each breast lift to match her patient's unique aesthetic goals for beautifully-shaped, perky breasts and lifted nipples.
Dr. Ewings can fill in indentations, subtly improve the shape of the nose, and even enhance facial balance by making small adjustments to the nose.
Skin Cancer Treatment
Skin cancer is the most common form of cancer in the United States. More than 600,000 new cases are reported each year.