Dr. Ember Ewings performs tummy tuck surgery in Eau Claire, Wisconsin, for women and men who are struggling with the appearance of their midsections. A flat, firm stomach is a top goal for most people, but this troublesome area often resists the positive effects of diets and exercise. Tummy tuck surgery at the Plastic Surgery Clinic of Eau Claire provides patients with a flat, contoured abdomen when weight loss, pregnancy, and/or age have left behind sagging skin and lax muscles.
Dr. Ewings is a top Wisconsin surgeon, and she offers a full range of body contouring and tummy tuck procedures, including upper and lower tummy tuck, mini tummy tuck, belt lipectomy, and panniculectomy.
Tummy Tuck Before-and-After Results Photos
Dr. Ewings shares some of her patients' exceptional tummy tuck results in her online gallery of tummy tuck before-and-after photos. As a body contouring and tummy tuck expert, Dr. Ewings customizes each tummy tuck procedure to match the patient's specific goals.
Tummy Tuck Before and After Photos
* Each patient is unique and individual results may vary.
What is a Tummy Tuck?
A tummy tuck (abdominoplasty) tightens the abdominal muscles, removes excess fat and skin as well as some stretch marks, adjusts the belly button, and sculpts the waist and stomach using liposuction techniques. Abdominoplasty surgery is best for:
Woman after pregnancy
Men and women after extreme weight loss
Men and women who struggle with stubborn belly fat and loose skin
Dr. Ewings specializes in different types of abdominoplasty surgery, including the belt lipectomy, which removes hanging abdominal skin and contours the abdomen, butt, and thighs after significant weight loss. Individuals who maintain a healthy diet and exercise program can anticipate long-lasting results.
Reasons People Choose Tummy Tuck
Dr. Ewings performs abdominoplasty for individuals who desire a firm, tight abdominal area. Patients primarily consider tummy tuck procedures for cosmetic reasons, but the surgery can also provide medical benefits.
Abdominoplasty Cosmetic Surgery Benefits
Flat, "pre-pregnancy" abdomen
Removes lower abdominal stretch marks
Tightens weak abdominal muscles
Improves posture
Increases self-esteem and confidence
Restores a toned abdomen following significant weight loss
Tightens and removes loose hanging skin and excess fat
Creates a younger-looking, contoured appearance
Tummy Tuck Medical Benefits
Stress urinary incontinence (SUI): Stress urinary incontinence is more common in women and involves urine leakage caused by forceful actions like coughing and laughing. Studies show that a tummy tuck may reduce stress urinary incontinence.
Back pain: Weak stomach muscles may cause chronic back pain. Abdominoplasty can help by tightening the abdominal muscles that provide needed support, which can eliminate back pain.
Poor posture: A tummy tuck provides support for the spine and can improve the patient's posture.
Panniculus: Panniculectomy uses tummy tuck techniques to restore mobility for patients experiencing apron-like heavy extra skin after extreme weight loss.
Types of Abdominal Surgery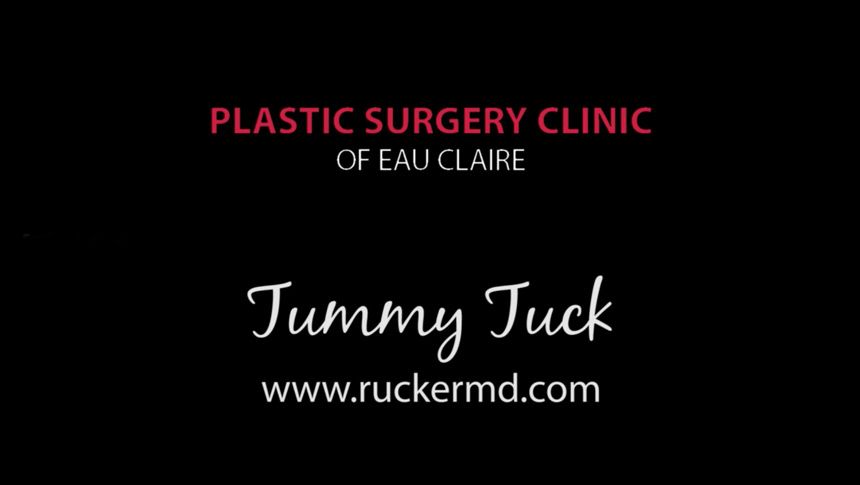 Dr. Ewings is an experienced abdominoplasty surgeon who offers different tummy tuck procedures, including:
Belt Lipectomy
A belt lipectomy is a combination body contouring procedure that includes a tummy tuck. The incision extends around the posterior waistline over the upper buttocks, in a pattern similar to a belt. Dr. Ewings may recommend a tummy tuck belt for patients who struggle with excess skin or fat on their abdomen thighs, hips, or butt due to significant weight loss.
Mini Tummy-Tuck
Dr. Ewings may recommend a mini tummy tuck for individuals who are experiencing only a small amount of abdominal fat and mild to moderate muscle laxity. The recovery is shorter than that of a full tummy tuck. The incision is made in roughly the same location as a C-section scar, and a mini tummy tuck scar can often replace and reduce this type of scar.
Full Tummy-Tuck
Dr. Ewings may recommend a full tummy tuck for patients who want to rejuvenate the entire abdomen, including the areas above and below the belly button. An upper and lower tummy tuck also removes some stretch marks from the lower abdomen. Liposuction removes stubborn pockets of belly fat, including a muffin top and love handles.
Panniculectomy
Dr. Ewings may recommend panniculectomy (skin removal surgery) for patients who have a panniculus hanging from their abdomen. This apron-like skin may develop after gastric or intestinal bypass surgery or extreme weight loss resulting from changes in fitness and nutrition.
A panniculus can cause skin irritation, lower back pain, difficulty walking, and fungal infections. The goal of panniculectomy is to create smoother abdominal contours and to remove heavy, restrictive skin. It does not usually include tightening the stomach muscles.
Call us today!
Our staff is happy to help you!
Candidates Who May Benefit From a Tummy Tuck Procedure
Potential tummy tuck candidates must meet with Dr. Ewings during a private consultation in Eau Claire, Wisconsin, before scheduling a procedure. Ideal candidates are men or women who have loose, hanging belly skin and poor abdominal tone. Dr. Ewings examines each patient, listens to their goals, and reviews their health history to determine if a tummy tuck is right for them. She then creates a customized treatment plan for approved candidates and clarifies all of the patient's doubts about tummy tuck myths and the procedure.
Dr. Ewings recommends that women planning to have more children should wait until they have completed their families to have tummy tuck surgery. Tummy tuck surgery is not a weight-loss strategy, so patients must already be at a stable weight. The surgeon may make recommendations such as body sculpting liposuction for patients with little to no sagging skin.
Steps for Preparing for an Abdominoplasty Surgery
Dr. Ewings provides each patient with pre-surgical instructions during the consultation, which includes stopping the use of aspirin and anti-inflammatory drugs like Advil two weeks before the surgery to reduce the risk of bleeding and bruising. Patients are required to stop smoking before surgery. A close friend or family member must provide transportation to and from the operation.
Why Choose Dr. Ember Ewings
For over a decade, Dr. Ember Ewings has taken pride in delivering excellence in plastic surgical care. She earned her medical degree from the University of Wisconsin-Madison School of Medicine and completed her surgical residency training in plastic surgery at Saint Louis University. Additionally, she gained extensive experience in pediatric and craniofacial surgery during her fellowship at the University of Tennessee – Memphis, and Hôpital Necker-Enfants Malades in Paris, France. Dr. Ewings is also Board Certified by the American Board of Plastic Surgery.
Dr. Ewings has enjoyed caring for patients of all ages from across the upper Midwest, and performs both cosmetic surgical, non-surgical, and reconstructive procedures, and is delighted to be able to provide outreach services in Durand, Wisconsin.
She owns and operates the Plastic Surgery Clinic of Eau Claire in Eau Claire. Prospective patients can reach Dr. Ewings through her online Consult Form, or at her practice, Plastic Surgery Clinic of Eau Claire – 715.833.2116 or 800.456.8222.
The Tummy Tuck Procedure
Most abdominoplasty procedures are performed under general anesthesia on an outpatient basis. The location of the incision will vary depending on the type of tummy tuck.
The mini tummy tuck requires a small incision just above the pubic area. The procedure tightens the muscles and lax skin in the area under the belly button and leaves the upper abdominal region undisturbed. Dr. Ewings may perform Liposuction Wisconsin to remove fat and sculpt the abdomen.
The surgical technique known as a full tummy tuck entails creating a horizontal incision between the hips, extending from the belly button to the pubic region. The surgeon creates an incision around the belly button and skillfully repositions and smooths the skin and muscles. Dr. Ewings uses lipo to finish contouring the stomach area.
The panniculectomy incision is similar to the full tummy tuck. The surgeon removes heavy, excess skin from beneath the belly button, pulling the upper surface down and trimming it. The surgeon may also perform liposuction. Dr. Ewings repositions the belly button when circumstances allow. Loose skin surgery does not include tightening the abdominal muscles, and a vertical incision is sometimes required.
A belt lipectomy is an extensive surgery that involves a full tummy tuck, the relocation of the belly button, liposuction, and tightening of the lax skin and muscles in the buttocks and thighs. The incision circles the waistline.
Dr. Ewings may use sutures, skin adhesive, clips, or surgical tape to close the incisions. The surgeon will share after-care instructions, including what to expect after a tummy tuck, during the consultation.
Tummy Tuck Recovery Process
Dr. Ewings provides each patient with postoperative tummy tuck instructions, prescription pain medication, and antibiotics to prevent infection. Most tummy tuck patients will feel somewhat better after one week. Dr. Ewings examines patients a week after the surgery to assess their results and provide incision care instructions.
Most tummy tuck patients return to work after two weeks. Patients must wear an abdominal garment for about six weeks to support the abdominal area and reduce the risk of excess fluid buildup. Tummy tuck scar care will be discussed as necessary.
The recovery period is shorter after a mini tummy tuck, but mini tuck patients must also avoid strenuous activities and heavy lifting for six weeks.
Tummy Tuck Frequently Asked Questions
How do I know if I need a tummy tuck or liposuction?
Liposuction is a cosmetic procedure that removes pockets of unwanted fat and sculpts the abdomen, back, chest, and other areas. If you have excess hanging skin, loose stomach muscles, stretch marks, or an unattractive C-section scar, you may need a tummy tuck instead of just liposuction. Some patients find benefits to having both tummy tuck and liposuction surgeries. Dr. Ewings will examine you and recommend the best treatment option during a private consultation in Wisconsin.
What are the potential risks or complications of a tummy tuck?
Dr. Ewings offers a variety of tummy tuck procedures, including mini-abdominoplasty and a more complex belt tummy tuck. The intensity of the discomfort after surgery may vary, but it is typically mild to moderate.
How painful is abdominoplasty?
Dr. Ewings offers a variety of tummy tuck procedures, including mini-abdominoplasty and a more complex belt tummy tuck. The intensity of the discomfort after surgery may vary, but it is typically mild to moderate.
What Are the Differences Between a Tummy Tuck and a Mommy Makeover?
One difference between a tummy tuck and , is the number of surgeries. A tummy tuck is one surgery, while a mommy makeover is multiple surgeries. Another difference is the area of focus. A tummy tuck focuses on the abdomen. A , can repair several areas of the body, depending on what procedures are done. This could be the right choice for those wanting a complete reshaping of their bodies.
How does a tummy tuck work?
Tummy tuck surgery tightens the abdominal wall and removes excess skin and fat from the torso area. Liposuction is usually included as well.
How long does abdominoplasty take?
Tummy tuck surgeries vary in complexity and may take from one to five hours to complete.
How long does it take to recover from the procedure?
Tummy tuck recovery times vary, but most patients feel significantly better after the first week and resume light activities and desk job duties within two to three weeks. Vigorous exercise must be avoided for up to six weeks.
How long does the swelling last after the procedure?
A compression garment is needed for several months and the swelling will gradually fade during this time. If you experience upper abdominal fat after a tummy tuck, it may be swelling or fluid. A swollen or hard stomach after tummy tuck surgery may be visceral fat. Patients are encouraged to eat a healthy diet and perform low impact activities to reduce swelling and to avoid weight gain. Dr. Ewings shares after-care tips during the consultation, including ways to reduce swelling.
Can a tummy-tuck be undone?
There are several ways in which tummy tuck results may become compromised in the years following surgery. Having a baby will stretch the skin and disturb the abdominal muscles. Patients may also reverse the effects of the procedure if they gain too much weight. Patients should plan for what to eat after tummy tuck surgery in order to reduce the possibility of weight gain.
What are the requirements for a tummy-tuck?
Tummy tuck patients must be healthy, close to their ideal weight, and have realistic expectations. Patients planning on future pregnancies should avoid this surgery.
How many sizes do you lose after the procedure?
Most men and women lose two or three clothing sizes after abdominoplasty and enjoy a flat, firm stomach and waist.
What tummy tuck office is near me?
If you live near Eau Claire, WI, Plastic Surgery Clinic of Eau Claire offers tummy tuck among its services, and is conveniently located at 3221 Stein Blvd #2 Eau Claire, WI 54701
Schedule your Tummy Tuck Today
Dr. Ember Ewings, is a highly-experienced, board-certified plastic surgeon serving Western Wisconsin and St. Croix Valley. Call 800.456.8222, send an email, or fill out our contact form to request a private consultation with Dr. Ewings at the Plastic Surgery Clinic of Eau Claire.
Dr. Ewings customizes each breast lift to match her patient's unique aesthetic goals for beautifully-shaped, perky breasts and lifted nipples.
Dr. Ewings can fill in indentations, subtly improve the shape of the nose, and even enhance facial balance by making small adjustments to the nose.
Skin Cancer Treatment
Skin cancer is the most common form of cancer in the United States. More than 600,000 new cases are reported each year.